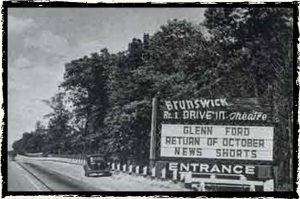 Board members have dedicated substantial time and energy throughout 2016 and 2017 to organize and establish a formal archive. A trove of documents, photographs and ephemera have been inventoried and documented in an archive catalog. These items can be made available for viewing and copying on request. In some instances, original items may be available for loan or exhibit.
The attachment below links to an evolving spreadsheet of archive materials organized by subject. You may search by key words or dates to identify responsive collection items.
Items of particular interest are noted in two Special Collection sections for both the municipality in general and the school district. Photographs, while generally organized archived in their own section by subject, can also randomly be found in individual archive files.
Access to archive materials can be made by special appointment by contacting Trustee Janice Larkin at the municipal building.
North Brunswick Historical Society Archive Database
We invite donations of historical items of interest that are directly related to the Township of North Brunswick and municipal life. Photographs, documents, recordings, programs, and other items of cultural interest such as signs and other memorabilia may be shared by email at nbhistsoc1779@gmail.com or contacting Michael Hritz at 732-247-0922 x440.